Recruitment
Our expanding business has opportunities throughout the year for seasonal warehouse workers.  We are also keen to develop a bank of CPC qualified drivers.  If you are interested,  email your CV to Sinead Keyes - skeyes@gortrushfoods.com.
Posted 30/5/2018

Please Note For Driver Applications you must have a Full CPC License.
Easter Opening Hours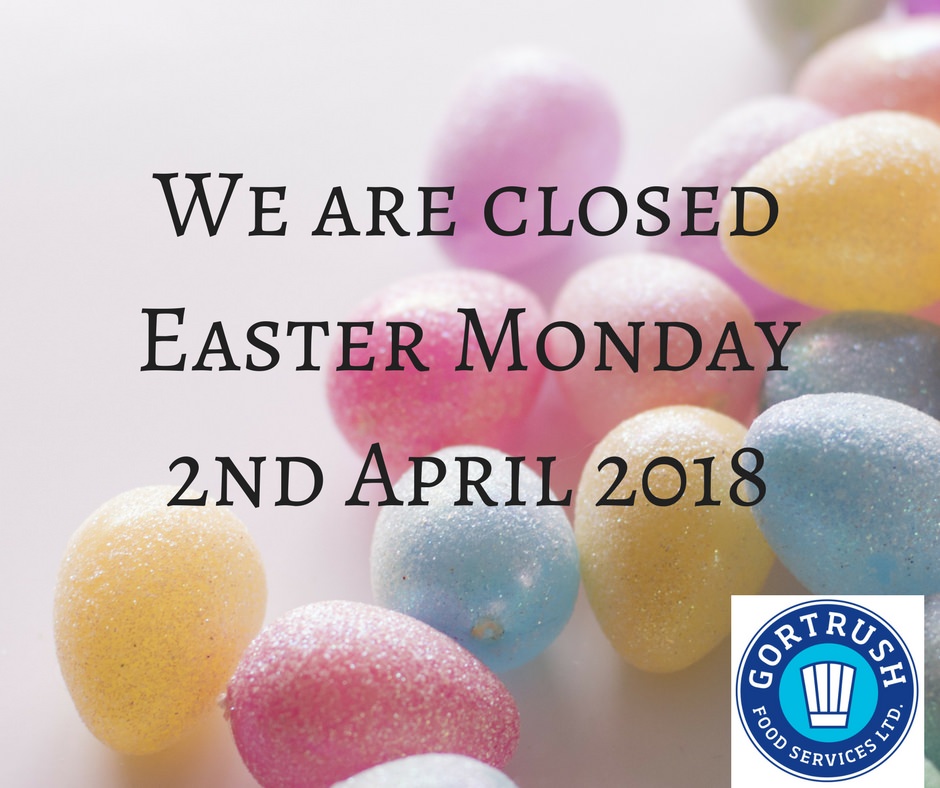 Office Admin/Credit Control (Maternity Cover) This vacancy has now been filled.
Please find below details for the position of Office Admin Assistant Maternity Cover.  Please not closing date for applications is Monday 29th January 2018.  Only completed application forms will be considered for interview.  CVs are not accepted.
WE'RE GETTING READY FOR CHRISTMAS - ARE YOU?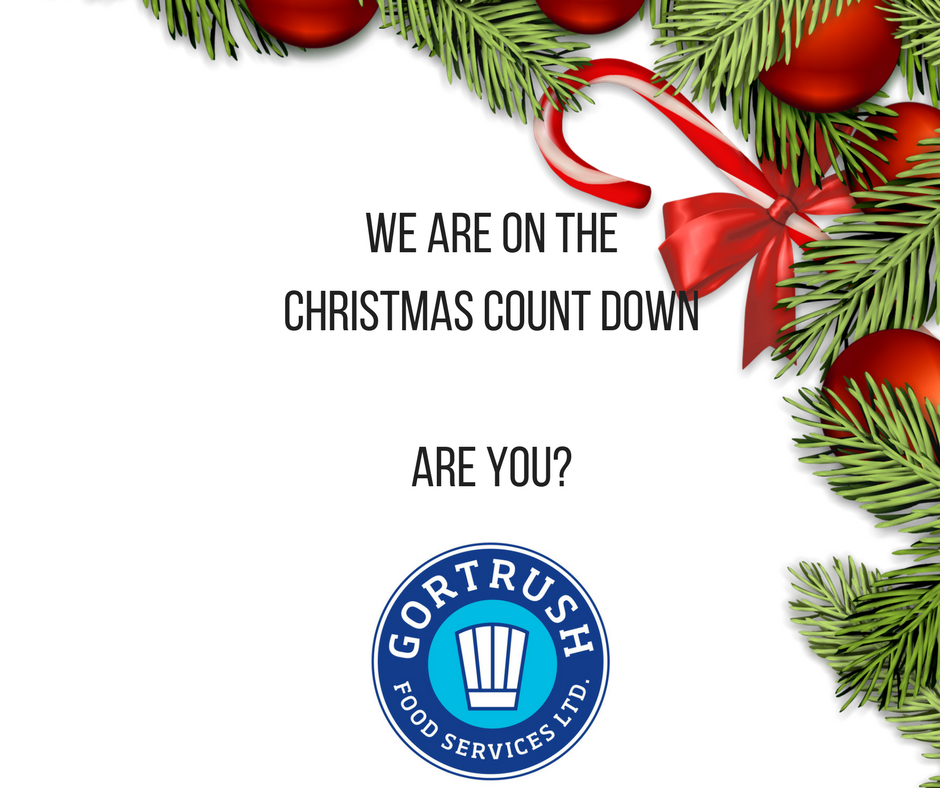 We are on the count down to Christmas and every year we know that you will be rushed off your feet with events and getting ready for the festive season - we are here to help.  All you have to do is give us a call, please your order, pay and collect.
Congratulations to the Tap House Fermanagh Herald Restaurant
Award Winner Sponsored by Gortrush Food Services Ltd
Delighted to be part of this event for 2017 and this year we want to congratulate The Tap House Winners of The Fermanagh Herald Restaurant Award.
A note congratulations to Dolakis and Encore Steak House too for their Highly Commended Awards.  Good to see their hard work being recognised.

Christmas is Coming
We are already thinking Christmas and wondering what our customers are going offer as tasty alternatives in addition to the traditional turkey and ham choices.  We would be interested to hear and to source some new Christmas products for you. Simply get in touch and let us know what you are looking for.  Its never too early to start thinking about Christmas!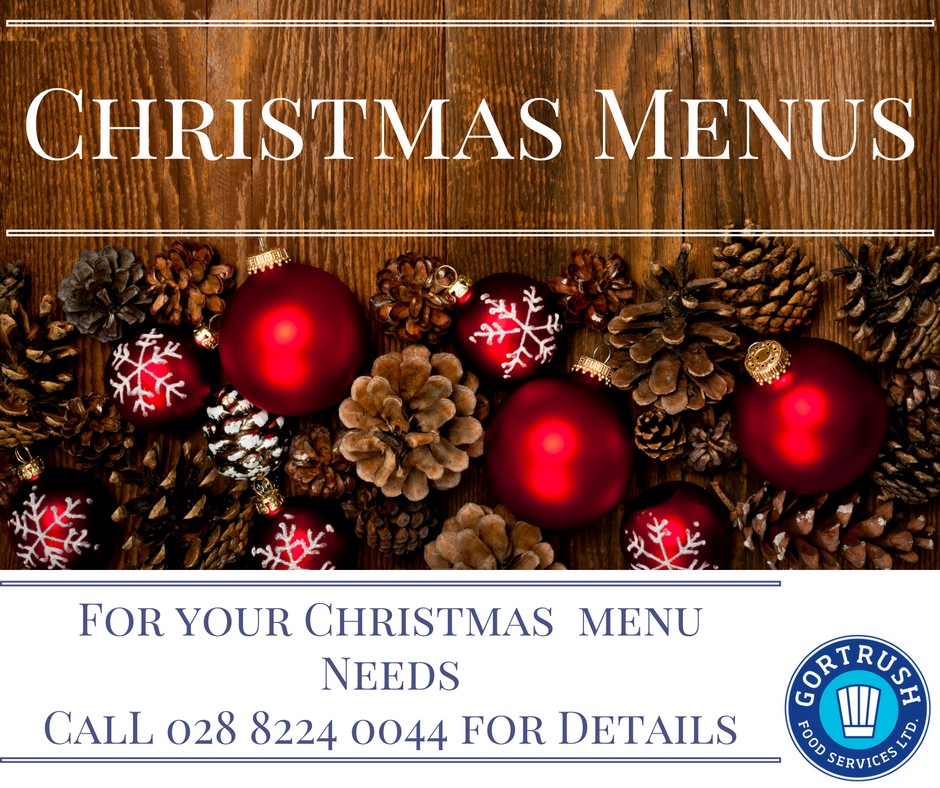 Gortrush Food Services Ltd Sponsor Fermanagh Herald Restaurant of the Year Award
We are delighted to announce that once again we are sponsoring the Restaurant of the Year Fermanagh Herald Business Award.  This event gives recognition to the hard working restaurants in the country serving up delicious food.  We want to wish all entries good luck and look forward to the event at the Lough Erne Golf Resort on the 13th October 2017.

We've been Shortlisted for the Omagh Business Awards
We are delighted to announced that we have been shortlisted for this years Omagh Business Awards in the category of Excellence in Customer Services.  We are thrilled to be nominated and look forward to the awards event on the 19th May in the Silver Birch Hotel. Good luck to all the other shortlisted entries, it should be a great event.
If you want to Vote, just click the link and scroll to the bottom of the screen.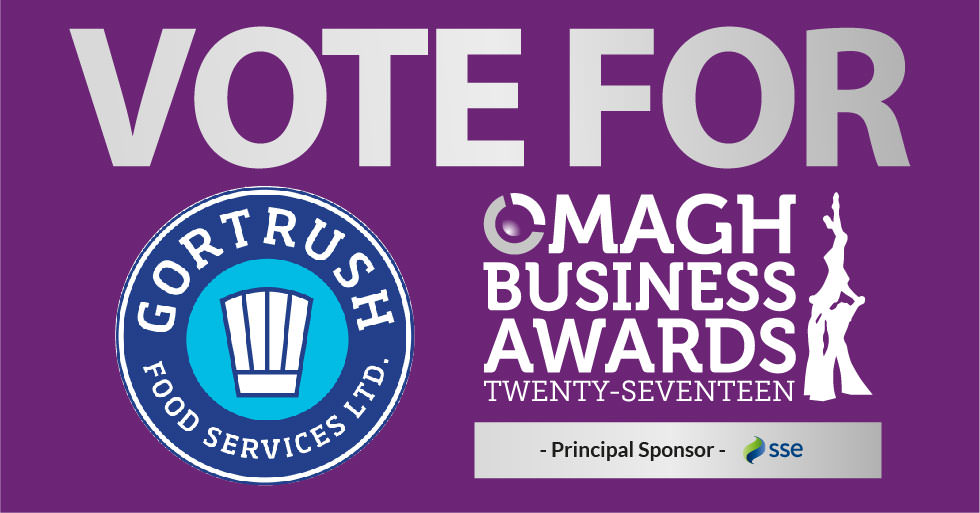 Susan O'Shea To Take On White Collar Boxing Challenge For a Great Cause.
The O'Shea Family have recently experienced the lose of Arthur a valued family member who lost his fight to cancer earlier this year.  Susan O'Shea Director of Gortrush Foods explains " Arthur was a gentleman who loved his family and friends, he lived life to the full.   He loved meeting up with his mates at the weekend for pints in his local Fairfield, he also loved spending time with his family on holidays.  I wanted to do something to support the good work of Southern Area Hospice and so decided to get involved in their White Collar Boxing Challenge".
The event takes place on the 24th March 2017 at the Canal Court, Newry.
Southern Area Hospice Services provides invaluable support and care to people suffering from cancer and other terminal illnesses living within the Southern Health Board area. All services are provided free of charge and SAHS rely heavily on voluntary donations to continue providing our special care.
If you are interested in supporting this very worthy cause, then all you have to do is click the link to make your much welcome contribution.
Gortrush Food Service Official Sponsor for Cookstown Cycling Club
Gortrush Food Services just secured their sponsorship arrangements with Cookstown Cycling Club.  Garreth O'Shea owner of Gortrush Food Service explains, "we are delighted to involved with this dynamic club.  They have some exciting plans in place for 2017 and have busy training.  We wish them every success and hope their new kit goes some way to making them a success this year"
New Product Range Extends Gortrush Range to over 3000 Products
Just a little up date for you - since January 2015 we have been continuously adding to our product range.  This is in part to meet requests our customers make of us, but its also because we have been actively extending our range to bring more choice and value, last count we were stocking over 3000 products and its still increasing.  Our latest addition is the McKeown Coated Chicken Range, this premium product is great for restaurant, pub and deli menus.  Check with our sales team for prices and delivery or collection details.
Gortrush Food Services Sponsors Drumragh Integrated College Cookery Fundraiser
Omagh based Gortrush Food Services are delighted to be involved in local fundraising event for Omagh Integrated Primary Schools Building Fund.
The event takes place at Drumragh Integrated College on 13th September at 7.00pm where guests will enjoy an evening of  cookery hints and tips with celebrity Chef Nevan Maguire.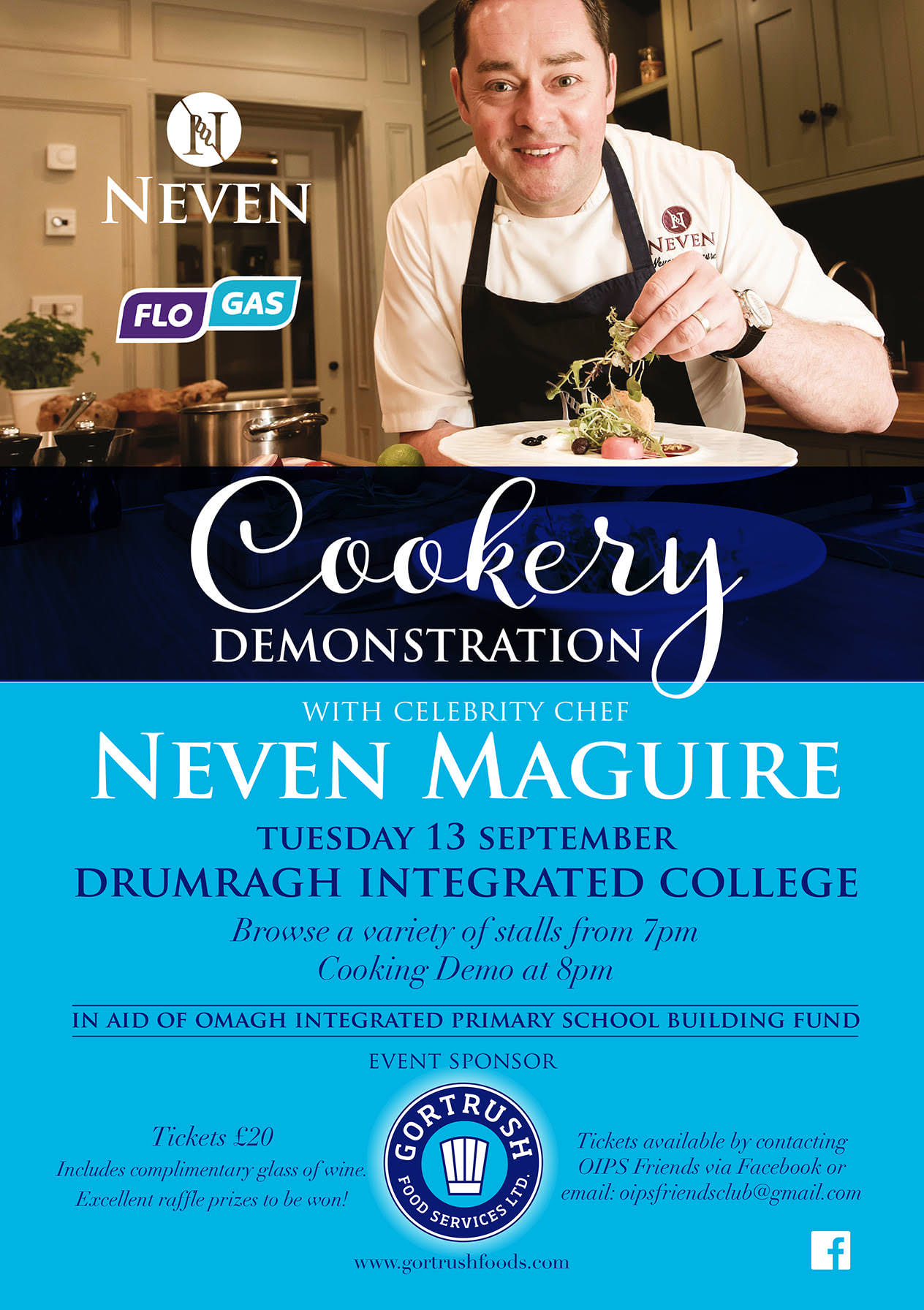 Gortrush Food Services Sponsor New Restaurant Award for the Fermanagh Herald
Gortrush Food Services have secured lead sponsorship for the Fermanagh Herald Business Award with their new restaurant category.  Excited by the prospect of supporting the Fermanagh Business Awards, Gortrush Food Services Owner Garreth O'Shea said of the event, We are very excited to be part of this event.  The restaurant sector works hard at delivering great food to customers across the region, its time the hard working chefs and waiting staff of the restaurants and hotels from across the region had an opportunity to enter the awards. Food service is growing fast and maintaining quality is key.  We are very excited to be part of this inaugural event and wish all entries every success.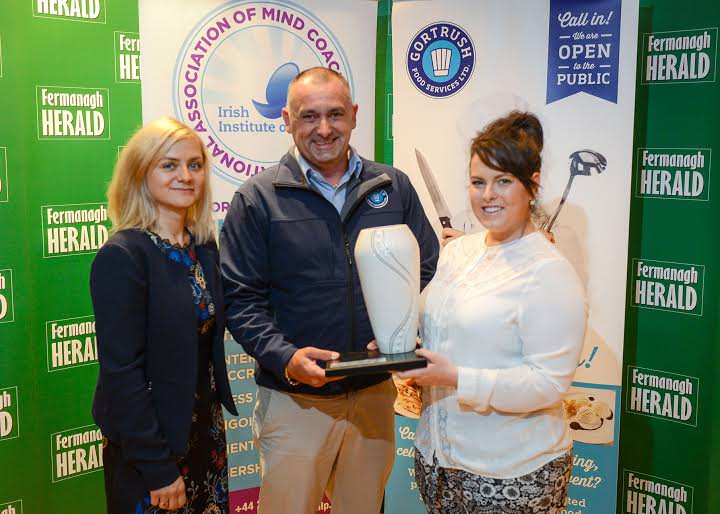 We are Recruiting
Recruitment for Office Administrator – Full Time - this vacancy is now closed
An opportunity has arisen for an Administration Assistant role in our fast growing, forward thinking team. This is an exciting opportunity for someone who is looking to progress a career within administration and assist in providing support in all aspects of business/finance administration, sales support and customer service.
Please Email Gortrushfoods@gmail.com with your completed application. Closing Dates for application 10th June 2010